EIT HEALTH KIC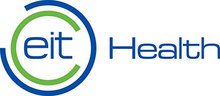 Since 2014, E-Seniors is member of the French node of the EIT Health KIC and is currently involved in several projects funded by this community.
www.eithealth.eu
ONGOING PROJECTS
SweetDreams


2018
SweetDreams is a MOOC aiming at raising public awareness about sleep and its impact on the quality of life of European citizens. It also offers tools for monitoring and improving sleep and is primarily for all seniors who want to stay fit and independent for as long as possible.
Citizens Health Data


2018
This project aims at raising awareness on the issues related to the massive production of health data as well as empowering citizens and actively involving them in managing their own health data.
www.maimonides.dia.fi.upm.es
Chronos


2018
The aim of the CHRONOS project is to develop an efficient medical device for measuring the Motor Functional Age (MFA), a new concept related to motor functional abilities, by evaluating muscle contraction and kinematic abilities.
www.chronos-eithealth.eu
CARE2018 and CARE2019
2018 and 2019
Two projects creating online open sources to support caregivers in their caring role, by providing interactive modules about active ageing and care.
ExCEL Network
2019
This project will form a community of practice for excellence in citizen involvement for lifelong health and acve ageing. This learning network will collect, gain consensus on and disseminate best practice in the capture and use of citizen insights to inform innovation activity throughout the EIT Health consortium.
Citizens Act
2019
The goal of the project is to empower seniors citizens with the necessary knowledge and skills to use the supporting mobile digital tools for active ageing. It will be done through a training curriculum, workshops and intergenerational hackatons.
Move-AGE
2019
This project aims to stimulate healthy, active ageing and mobility among older adults. It will develop and implement educational and informative activities to enable older adults to obtain new knowledge and skills on how manage the physical activity aspect of their health.
Healthy Loneliness
2019
The goal of the project is to address the issue of loneliness amongst the seniors citizens, improving their health, wellbeing and self-esteem through several tools and trainings involving the whole community.
EHI-ICTT
2019
Project strives to provide an effective, cheap and sustainable digital literacy training that includes citizens' participation to identify needs and provide feedback of the learning process and materials. The training aims including people in need of e-health, based on an innovative methodology.
CCenter 2018 and 2019
2018 and 2019
The objective of CCentre: an approach to narrative Health and to improve the ageing process and welfare of citizens by using seniors' narratives as a tool to critically reflect on professional practice so the latter will become a more human and at the same time more efficient interaction. www.eithealth.ub.elderproject.eu/en/courses-2018/
And Before.....

Fun Walking (2016)
The goal of this MOOC is to encourage seniors to go outdoors and to walk more through useful information, various and fun training material.
DANCESalsa (2017)


This MOOC proposes the both practical and theoretical training material about ageing well and Salsa. The goal is to stimulate and motivate seniors to perform physical activities and to train their cognitive skills.