ERASMUS+

Our ongoing Projects
PAST-TIMES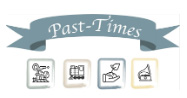 2018-2020
The project PAST-TIMES helps young migrants to meet seniors from their host country and to develop an appreciation of their own heritage and of the cultural heritage of their host country in Europe.
www.past-times.eu
ProADAS
2018-2020
The project aims at tackling the gap between ageing population and digital literacy due to senior population proportion in Europe, contributing at the same time in the alliance of societal challenges, technological developments and economic growth.
Click Clever


2018-2020
The objective of this project is to test innovative actions aimed at developing critical thinking on social communication, increasing users' awareness of the truth of online information and promoting a more responsible use of the Internet.

European Adults


2017-2020
EATI project aims to develop more open and flexible approaches on recognition and validation of non-formal and informal learning. The project will create a manual for the recognition of their informal skills and competencies, as well as a working platform.
www.adultstraining-project.eu
IDP Living


2017-2019
Project's main goal is to develop a training program for boosting and facilitating the community living of people with intellectual disabilities and to provide the trainees with real life experiences to apply the trained competences during and after the training course.
www.idpliving.eu
www.idpliving-platform.eu
IAMHC
2018-2020
The project aims to analyze the different models of home care for the disabled and elderly people in Europe and to promote the exchange of good practices.
Tablet-Based Cognitive Gaming Platform for Seniors
2018-2020
The project aims to develop tablet-based cognitive gaming platform for seniors to use in a group format, contain multiple cognitive strategies and grow more challenging as performance improves.
By Forest Education
2018-2020
The project aims at improving and expanding the range of high-quality learning opportunities tailored to the individual needs of adults with low skills or qualifications, to improve their digital skills and key competences by certifying skills acquired through informal and non-formal learning.
RESET


2017-2019
This project aims at supporting workforce transition for older workers by creating specific tools and a training course for seniors to become social researchers. Adult educators will also be trained to improve their skills.
www.resetproject.eu
Intergenerational Cooperation Support
2017-2019
The main goal of the project is to develop a new educational program with a complete methodology to support intergenerational cooperation.
www.intergenerational.eu
MORE


2017-2019
The goal of the project MORE is to contribute to the wellbeing and social inclusion of retirees, it offers lifelong learning training modules on health, language, ICTs and rights.
It also organizes intergenerational activities.
Sharing Economy for Active Ageing


2018-2020
The main objective of the project is to increase the competences of seniors and their communities to enhance active ageing through non-profit sharing economy.
www.colabor-active.eu
ESCAPE


2018-2020
A project promoting the acquisition of ICT skills among seniors to become active European citizens.
www.escapeprojecteurope.wordpress.com
Sparkling Grey


2016 – 2019
This project will enrich the current management strategies towards an aged-friendly career planning and addressing the challenge of ageing.
www.sparkling-grey.eu