HORIZON 2020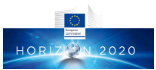 EMPATHIC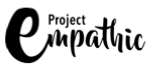 2018-2021
The goal of the project is to provide an innovative solution for the ageing populations by developing a digital online platform that proposes the both health apps and leisure activities.
www.empathic-project.eu
ICT4Life

2016 – 2019
The objective of ICT4Life consists in implementing an innovative platform that connects patients affected by Parkinson's, Alzheimer's and other kinds of dementia with their families, health professionals and caregivers through a technological integrated platform.
www.ict4life.eu
MindSpaces
2018-2021
The project aims to create a novel approach to urban and architectural design by generating 3D-VR immersive and emotion-adapted "neuro-environments" that will help in designing emotionally-relevant urban spaces.