Our current Erasmus+ project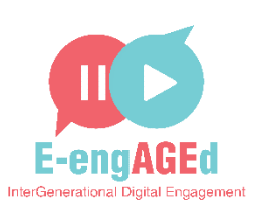 E-ENGAGED
December 2022 – November 2024
e-engAGEd is a project of the European Commission's « Citizens, Equality, Rights and Values » (CERV) program. The e-engAGED project, which adopts an intergenerational approach, aims to increase the digital, social and political participation of young people aged 18-25 and adults aged over 50 through the training of both audiences in media literacy, detection of misinformation and the ability to interact digitally to participate in civic and political life
E-ENGAGED

SEN4CE
March 2022 – March 2024
The main objective of SEN4CE (Seniors for Circular Economy) is to engage and empower seniors for the green, sustainable and digital circular economy of the future, and to involve them in high quality adult education and lifelong learning. The main target group (seniors 60+ years) will be directly addressed with an adult education digital training program on circular economy that can directly be shared and used by adult education and life-long learning providers.
SEN4CE


EDUSEXAGE
November 2021 – November 2023
For decades, the sexual life of older adults has been a taboo, it is time to shake up this old-fashioned attitude and focus on a vital part of seniors' wellbeing. EDUSEXAGE project will develop a specific training course for retired older people to boost their self-esteem, promote socialization and understand the importance of having an active sexual life, it will also propose a specific training for seniors' educators and informal caregivers, who may lack adapted and tested guidelines about how to discuss and tackle issues related to the social and intimate life of their old people. The project will enable them to support seniors in increasing their self-confidence and positivity and have a fulfilled sexual life. Finally, EDUSEXAGE will raise awareness among the general public about the importance for people of all ages of leading a fulfilled sexual, social, sentimental and EDUSEXAGE life and about the positive impact of active and healthy ageing.
edusexage.eu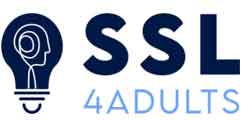 SSL4Adults
December 2021 – November 2023
In the 21st century, we are surrounded by complex and ill-structured issues such as combating global climate change, preventing the spread of coronavirus, animal testing for medical purposes, consumption of GMO foods, establishment of nuclear power plants and cloning. Such ambivalent issues are called socio-scientific issues. Due to its controversial nature, individuals entering the decision-making process on these issues make decisions by thinking through many sources of evidence such as the media, family, other people, the discourses of scientific authorities and personal justifications. For this reason, there's risk of misunderstandings and short-cut bias. For example, today many people are hanging back the Covid-19 vaccination process due to disruptive factors such as misunderstanding, media manipulation and risk perceptions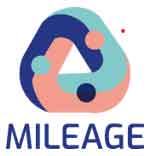 "Media and information literacy and digital competences enhancement for active aging" (MILEAGE)
February 2022 – January 2024
MILEAGE aims at creating a new and more engaging way to foster seniors' digital skills and media and information literacy (MIL) to empower them in the use of ICT tools in everyday life (ie. e-gov, social media, streaming) and to raise awareness on digital dangers and how to face them.

https://mileageproject.eu/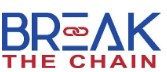 Break the Chain Providing ways to fight fake news and disinformation online
December 2021 – March 2024
Break the chain aims to help adults identify the impact that fake news and disinformation have on their behaviour and find ways to alternate the situation. The project will provide a holistic approach, focusing on introducing all the relevant information about fake news and disinformation, their

https://break-the-chain.eu/

SENIOR+ project
Education communities to boost business opportunities for unemployed people of 55+ through entrepreneurship
January 2022 – June 2024
SENIOR+ project aims to support the entrepreneurship of persons over 55 years old – to involved professionals from business and social areas in educational communities – to identify business opportunities for persons over 55 years old – to design a training course on digital competences for entrepreneurship – to develop a digital environment

SENIOR+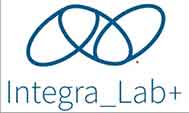 INTEGRA_LAB +
Empowering Elderly Adults in Emotional self-care & through the acquisition of digital skills and creativity
November 2021 – April 2024
Integra_Lab proposes to cover the need to empower older adults in emotional care, through the use of creativity. For this, the human team that makes up the consortium will contribute their previous experience in social sciences, psychology, physical activity and well-being to generate adapted content. Part of this training will be designed to be taught online, with adapted pedagogy and materials that allow older adults to improve their digital skills and promote inclusive accessibility.

https://www.integralabplus.com/


FakeNews&Elders
March 2022 – February 2024
As people get older, the risk of digital exclusion and divide increases, especially in rural areas. Digital divide prevents seniors from accessing important societal information and community services related to science and technology that can offer benefits for autonomy, well-being, and social participation. Therefore, fake news spreads freely and quickly, which poses a threat to the public. The FakeNews&Elders project promotes the social inclusion of elders as people with fewer opportunities, often digitally and educationally excluded. The project activities are addressed to local educational and learning environments – educators, libraries, trainers, consultants or NGOs. By equipping participants with scientific and critical thinking skills, the course topics will improve their ability to cope with ever present misinformation and miscommunication in the media.

http://fakenewsproject.eu/


DIGIT-GERA
February 2022 – End of January 2024
The DIGIT-GERA project aims at creating something that has not been created before, a comprehensive methodology for teachers of seniors built under an European and common approach. Partners of DIGIT-GERA project are active in many educational environments for adult education; but when it comes to providing tailor-made training programs for seniors, some of them lack the knowledge and skills to do it in a meaningful way. That is why it is important to harmonize good practices and create a critical mass of teachers and trainers able to work with seniors and to promote the acquisition of skills under the European framework for educators to also promote the upskilling of teachers and trainers; increase their mobility opportunities and their digital skills under a common umbrella.

https://digitgera.eu/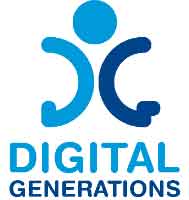 DIGITAL GENERATIONS
February 2022 – End of January 2024
This project was born as an opportunity to empower our elder citizens by training them to acquire the skills to be creative on the web and to interact with their peers. But we do believe that the best ones to do so are the younger generations. They use online creativity as a way of communicating. Spending an hour on Tiktok any adult can realize the creative potential and ability of the younger generations. This project will therefore generate the tools needed for young people to be able to train the elderly population on how they can be creative, express themselves, share their knowledge and interact with their peers in an online environment.

DIGITAL GENERATIONS


SmartHome automation for seniors using simple DIY solutions
Duration: December 2021 – June 2024 (30 months)
Technological advances have made our daily lives easier with the tools offered by technology to manage and automate most of our daily routines related to work or home.
Although there is a wide range of services covering needs such as making sure all windows are closed, informing about intruders in the garden, turning lights on and off etc., there is no comprehensive offer that is affordable and tailored to the needs of each individual. This is the gap that the SmartHome4SENIORS project aims to fill. The project will aim to support and guide older people over 55 with basic ICT skills into the world of connected home solutions while, at the same time, young adults, seniors and volunteers will be engaged to teach their older colleagues, friends and relatives.

https://sh4seniors.erasmusplus.website/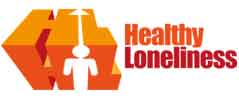 Healthy Loneliness
March 2021 – April 2023
Objective : the project will develop and validate high quality adapted learning program tailored to the needs of low-skilled or low-qualified seniors living in a situation of loneliness with the aim of acquiring skills and competences to minimize the negative effects in both mental and physical he

Healthy Loneliness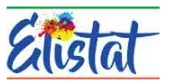 ENRICHING THE LIVES OF SENIORS THROUGH THE ART THERAPY
June 2021 – May 2023
We are experiencing a historical moment with the challenge of the COVID-19 global pandemic. The outbreak of COVID-19 will have a long-term and profound impact on older adults' health and well-being. Social isolation and loneliness are major risk factors that have been linked with poor physical and mental health status. Experts indicate that Art Therapy can play a crucial role to prevent mentioned dysfunctions.

In the light of the mentioned facts, the project aims to facilitate the application of Art Therapy techniques on older adults and their caregivers to ensure their mental well being especially during the lockdown and social isolation times.
http://www.elistatproject.eu/elistatg.aspx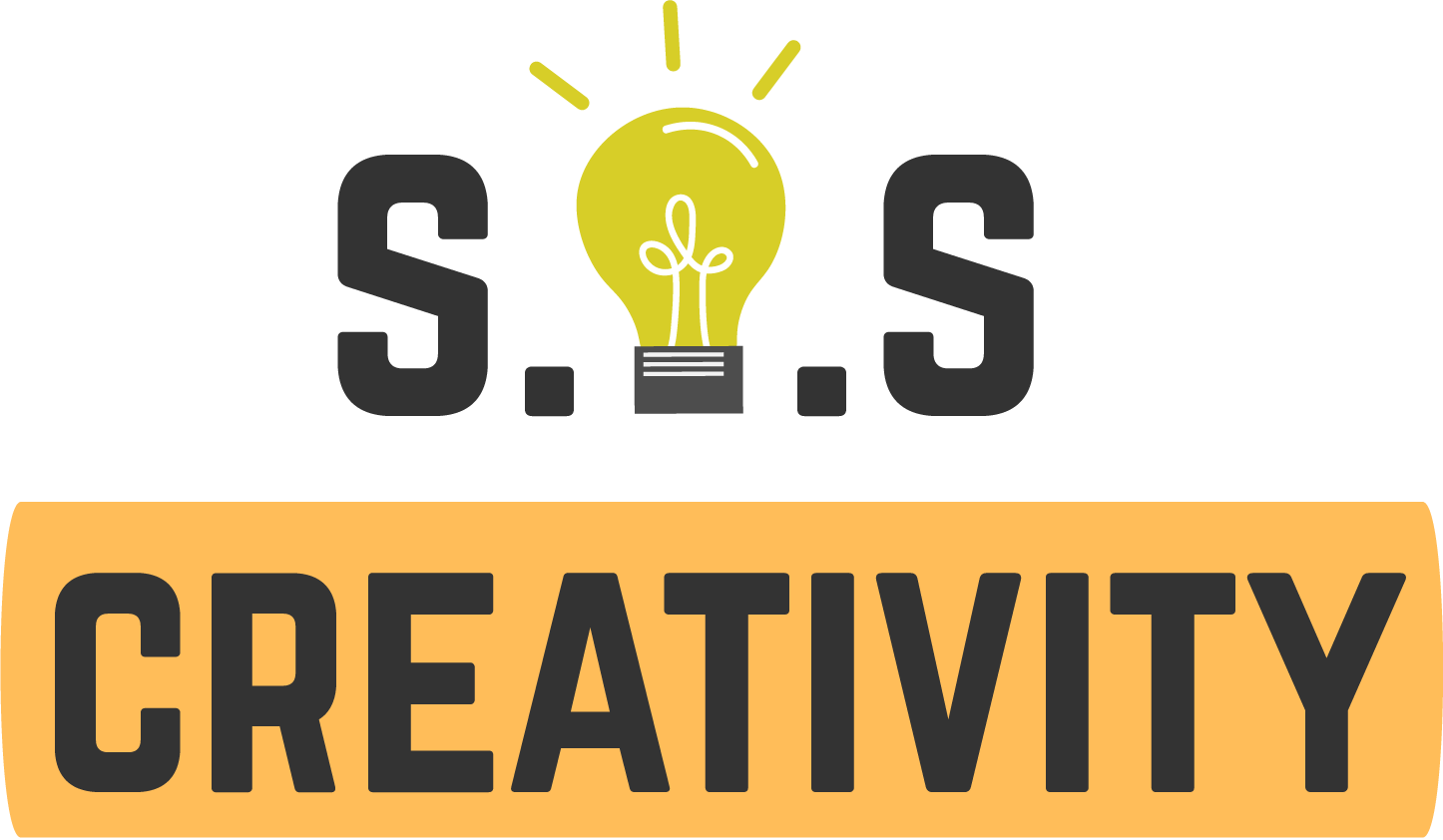 SOS Creativity -Seniors online security for creativity
March 2021- February 2023
S.O.S. Creativity is financed by Erasmus+ Spanish National Agency. The project is being implemented in 6 countries: Spain, France, North Macedonia, Belgium, Poland, Italy. The main goal of the project is skills development and inclusion through creativity and arts in order to enable seniors to benefit from online cultural contents and resources provided in the field of creativity and arts. Moreover, this project aims at developing skills and competences in adults to support creativity and its exploitation in a non-formal education and to reinforce cross-sectorial cooperation. The direct target group of SOS Creativity is represented by ICT low-skilled adults and in particular elderly people who face an increasingly demanding online world and who are cut out from online cultural offer.

SOS Creativity


Telegrow
March 2021 – February 2023
AGES project objectives coincide with the European Commission Lifelong Learning Strategy, which is « Encouraging the participation of people of all ages in lifelong learning ».
Taking these statistics into account, AGES will create a number of resources to boost seniors' inclusion. By creating an awareness on our target group about the European issues and the European level of life standards of the elderly which we are going to observe via our international meetings in which our partners are going to share their best practices, we are going to catch the European benchmarks that are shown in EU Strategical Plan.

Telegrow
Inclusion in Age Friendly Cities (IAFC)
April 2021 – September 2022
The key project objective will be the guidelines and plans that will show possible solutions for inclusion of senior citizens (70+ years old) in cooperation with the cultural and creative sectors.
DiSC
December 2020 – November 2022
The DiSC project aims to support and upskill senior citizens to increase their digital skills
and knowledge to be able to proactively identify and protect against cybersecurity threats
and scams which take place through technology and devices.

DiSC

E-Protect
December 2020 – November 2022
eProtect is an online and face-to-face training course enabling senior citizens
to better understand consumer rights and the protection of personal data on the Internet.

eProtect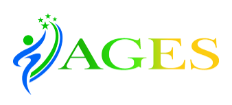 AGES
Septembre 2020 – Août 2022
Actively aGeing European Seniors aims at encouraging the participation of people of
all ages in lifelong learning.
Partners will develop specific learning resources for seniors and will organize sport activities
on World Seniors' Day, memory enhancement activities & laughter therapies,
traditional arts and theater activities.

AGES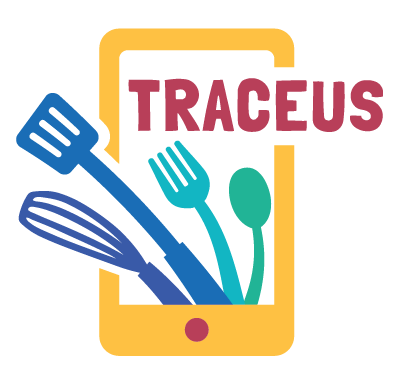 TRACEUS
November 2020 – August 2022
Traditions, Recipes and Cuisines of Europe using Smartphones focuses on lifelong learning for seniors, migrants, Tangible Heritage and ICTs.
The objectives of the project are to improve and expand digital learning opportunities for older adults with Internet skills by enriching the learning offers,
to enable older people to create their own multimedia enriched learning offers
and to develop learning materials for older people and migrants who will be trained in an online course.

TRACEUS


iDemocracy
November 2020 – October 2022
The aim of iDemocracy training and platform is to promote the right of people with disabilities
to participate actively in the political and civic life of their country.

https://idemocracy-project.eu/

COM-IN
October 2020 – December 2022
The main goal of COM-IN "Communication Inclusion" is to improve our educational model so that
it becomes universal and available in different countries and environments.
It also intends to attach more importance to building organizational and leadership skills among seniors
as compensation for the shortage of journalistic talents.

eSilver Tour
October 2020 – March 2023
The aim of the eSilver Tour is to develop Digital Marketing competences in seniors' organizations staff
and tourism professionals to answer the real tourism needs of senior people.

eSilver Tour

DISK – Digital Skills for an Ageing Europe
October 2020 – September 2022
The project aims to create and test a platform that brings together various training courses
to improve the memory and learning skills of older people.

DISK

GOLD
September 2020 – August 2022
Good practices for OLD people aims at promoting social inclusion of old aged people who face
health-related conditions and/or segregation of any type leading to absent or marginal civic
participation as well as disparities in access to the digital world and to develop the competencies
of educators, adult trainers, other personnel working with old aged people and carers
who support adult learners.
http://goldpractices.eu/

Mindful Ageing
September 2020 – August 2023
The Mindful Ageing project will develop resources & training to help seniors to maintain a healthy,
positive mindset and improve their mental well-being, building resilience and avoiding potential physical/mental wellbeing issues.

Mindful Ageing

ActivU
January 2020 – June 2022
Raise awareness and drive behavioral change among former active citizens and disabled
persons towards a healthy and active lifestyle by assisting them to use physical activity
and other health-related behaviors effectively.
http://activuproject.eu/fr/le-projet/

Food Gaming for Active aGeing
December 2019 – November 2021
Promotion of good nutrition habits among seniors by proposing innovative game solutions to explain nutrition.
https://foodgaming.eu/

SIDAL
November 2019 – October 2021
Elaboration of a methodology for helping vulnerable groups (seniors, disabled) to use Smartphones
and internet for improving the quality and safety of life.

LabCon
November 2019 – June 2022
Identification and promotion of the best practices improving the digital knowledge of lowed skilled and non-digital natives.
The key outcome will be the "laboratory of knowledge".

SE MoveH
October 2019 – September 2021
This initiativesupports social inclusion and entrepreneurship of disadvantaged young adults.
It creates and publishes a training model for entrepreneurship through the valorization of the European Cultural Heritage.

SE MoveH

SHES
October 2019 – September 2021
Help senior citizens to acquire skills and knowledge about how to use the sharing economy to improve their lives while making the most of the ICT tools. https://shesprojecteu.wixsite.com/website

DEFINE
October 2019- September 2021
Improve seniors' skills in online financial management. In order to achieve this objective,
online role-playing games, offline training resources, trainer's guides and a manual will be developed.

DEFINE

Qualifying Differences
September 2019 – February 2022
Innovation of a methodology that reinforces the employability & entrepreneurship of adults
with disabilities and that meets the strategies for smart, sustainable and inclusive growth.

Qualifying Differences

Past Times
September 2018 – February 2021
The objective of the PAST-TIMES project is to address the three contexts of
1) Ageing population in Europe,
2) rising of racism and intolerance and
3) current significant influx of migrants with a comprehensive intergenerational programme of activities.
https://www.pasttimes.eu/